The Tour de France 2022 has already started. Achieve your maximum athletic performance like the Tour de France competitors with ImuPro and get moving today!
Summer is a time to enjoy the beautiful outdoor weather and to be inspired by the amazing athletes competing in the current Tour de France.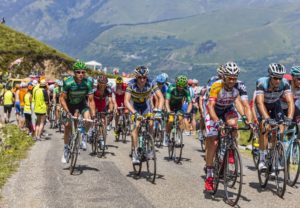 Pump up those tires, oil that chain and get moving! Whether you are riding a sprint or an uphill mountain climb, to help you win the "yellow jersey" and to inform your consumers that ImuPro might be the solution to achieve their maximum performance.
Discover more on:
https://imupro.com/achieve-your-maximum-performance/
https://imupro4patients.com/wp-content/uploads/190627_PATFL_Maximum-Performance_cycliste_FINAL_web.pdf
Why wait? Do it now and get tested today!
Healthy gut – Healthy body
Do you suffer from gastrointestinal complaints, headaches and migraines, skin problems, attention deficits, obesity and other chronic complaints. A chronic inflammation due to a delayed food allergy might be the reason. Delayed food allergies can be detected with the ImuPro blood test.
Why wait? Do it now and get tested today!