Asparagus Nutrition Facts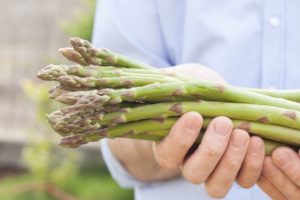 Asparagus is an impressive food because it contains virtually no fat and is very low-calorie, with only 20 calories (85 joule) per five spears. Yet asparagus is packed with vitamins and minerals. It contains two grams of proteins, only four grams of carbohydrates, and zero sodium.
The best thing: Asparagus is rarely associated with allergies.
Healthy gut – Healthy body
Do you suffer from gastrointestinal complaints, headaches and migraines, skin problems, attention deficits, obesity and other chronic complaints. A chronic inflammation due to a delayed food allergy might be the reason. Delayed food allergies can be detected with the ImuPro blood test.
Why wait? Do it now and get tested today!